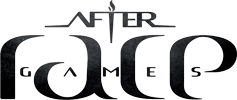 HOW TO
GET THE ENTERTAINING LACTIC ACID
My name is Andrei. I believe in continuous searching of twists that turn nothing into everything. Yes, I know Kurt Vonnegut said it before. Yes, I do triathlon.
YOU COULD CALL IT FATE
FROM NOW ON

I'm Ruxandra, but please call me Ruxi, I know it's easier. The one thing I can tell you about myself is that I like seeing the world through rose-colored glasses. It's soo much better, trust me. And I have a sweet spot for what's generally known as communication. Basically, I like talking to people and making things happen. Right now, the "happen" is centered on our new project, AfterRace Games.
LOVE IS WHAT YOU NEED. WHATEVER YOU DECIDE TO DO WITH YOURSELF
I am Ema. They say I can be a nasty piece of work because I'm an objectives follower-till-obssesion and I want everything to be better. But for me, life is like an exciting triathlon: you have to train and become better every day in every discipline you compete or you'll never have the chance to win the race.
Hi, my name is Cristi. I'm the serious guy here and they tell me I'm an introvert. I'm also a damn good game designer. That's also what they tell.
FOCUSING ON ENTERTAINING YOUR LIFE AFTER SPORTS
FUN EXPERIENCE
We target on bridging the before and after-the-race worlds into a witty and fun experience, meant to provide amusement, challenge your strategy skills and your training techniques.
PLAYFULLY YOURS
We close the loop on all marketing communication via bespoke, innovative outputs that people can engage and interact with playfully.
AFTERRACE IS FOR YOU
Either you are a pedal pusher, a runner, boxer, yogini or any kind of endurance enthusiast, AfterRace is for you, pitching the highly deserved leisure time of sports-related fun.